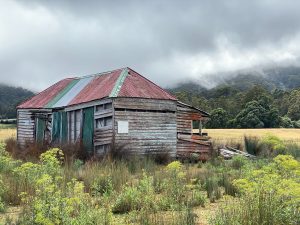 Are you tired of looking at the same old walls, especially after being locked in your house for the past couple of months? Purchased a fixer-upper? We all want to make changes at some point. Maybe it's something as simple as painting the master bedroom a new color, or finally getting around to tearing down the old wallpaper that has been up since the previous owner lived there, or it could be a more significant project like renovating the bathroom or changing up the kitchen.
Not only do we want some changes, but there's a lot of times that we think we can do the redecorating and renovations ourselves. We can tear down wallpaper, just make sure you don't tear the wall down with it. A lot of times, we have regrets of going it alone after starting. There are a lot of stories out there of DIY gone wrong, some we can laugh at, only because they haven't happened to us, but some are seriously scary. Not to worry, nobody got hurt with the cases that we mention below.
Basement Renos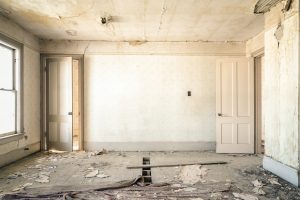 When renovating your basement, keep in mind that the foundation of your entire house begins in the basement. Something that people tend to forget, such as the gentleman who cut an arch in his floor joist to make room for his garden hose. The floor joist is structurally integral to the support of the main level flooring.
What about the gentleman who played Jenga with his house in his crawl space? He used different sizes and thicknesses, of pieces of wood to use as shims. Again, this was in a place that held up his house. He would've been better off using one more substantial piece of solid wood as a small support beam.
Careful going down those stairs to the basement! You never know when someone will run a main plumbing waste pipe right through the staircase. Please keep to the left of the stairs! But, be careful, as there are no spindles on that side, and you can fall off, especially if you're a child.
Bathroom Woes
Oh dear, this is not an area of the house that we want to see renovations gone wrong. However, it happens, and it seems that one of the mistakes to occur most often is that homeowners don't account for the door when coming up with their dimensions. More than once, renovations were made, and the toilet was in the way of allowing the door to swing open or closed.
One home renovator just cut out a piece of the door to allow for it to become fully functional, not thinking about the giant hole in the door right in front of you as you're sitting on the toilet!
Other bathroom renovations gone wrong have included installing the piping incorrectly for the toilet, so the toilets have either ended up at an angle, or too close to another object—nothing like hitting your knees on the vanity while sitting. Or sitting down, you discover that the toilet seat was installed over top of the cover.
Electrocution Scares
Another common error that people seem to make is by installing water faucets, or pipes, right up against electrical outlets. One faucet didn't have a sink, instead, in the same place where it should be was an electrical socket, so the water would just go straight into that. Another time a faucet was built into the wall, right next to an electrical outlet, in the living room.
Staying Safe
While we can laugh as we look at photos of these cases and others, it's important to remember safety first. If you are doing any type of remodeling or renovation, which includes work that doesn't fall into your area of expertise, hire a professional. It'll save you time, money, and frustration in the end. It could even save your house and your life.
If you have any questions about remodeling or renovating your home for sale or rent, we can help you!