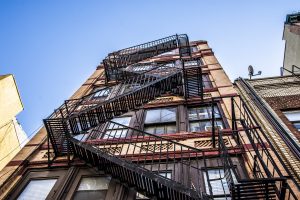 The COVID-19 coronavirus pandemic drastically affected the financial situations of residential and commercial tenants. What does that mean for property managers and landlords, and how might they change their operations moving forward?
Landlords Must Review Stipulations About Rent Increases and Evictions
The coronavirus pushed some legislators to pass regulations barring landlords from taking some actions against tenants during the pandemic. In California, legal analysts say the COVID-19 situation swings the balance of power in favor of renters. That's because no new eviction filings can come through until 90 days after the state emerges from its state of emergency.
More recently, Washington's governor expanded a previous ban on evictions related to nonpayment. It also forbids landlords from raising or threatening to increase the rent for commercial or residential tenants during the coronavirus emergency.
These developments mean landlords and property management companies cannot proceed as usual for a planned eviction or rent hike. They must research what new regulations exist in their areas and act accordingly.
If a property owner is in a situation where nonpayment could put the building's mortgage at risk, they should explore options that would prevent that from happening. For example, both federal- and lender-backed forbearance programs allow owners to delay their loan payments. Moreover, if the owner has a property management tool with a rent assurance aspect, it may provide several months of rent payments from the service provider if the tenant can't pay.
Property Managers Vary in Their Flexibility Extended to Tenants
Beyond the local regulations that may forbid evictions or rent increases, property managers explore varied approaches to working with clients who may have trouble paying. Some waive the base rent payments but ask tenants to pay fees associated with things like maintenance. Others attach a security deposit to the inhabitant's rent that they must pay back later.
Another option is to contact each tenant directly and find out their situation related to the coronavirus. After evaluating the circumstances, a landlord may ask how much a tenant could comfortably pay now, then spread out the remaining cost over several months. Some property managers also want proof of a person's claims, such as evidence of a job loss.
Megan Pederson, a property manager and owner in South Dakota, believes clear communication is crucial. "I have been in close communication with my tenants since this all began impacting us, so they know the communication lines are open and ready at all times." She continued, "I've told all my tenants that there is absolutely no intent to kick anyone out with the situation at hand, as long as they talk to me and devise a plan that works for everyone involved."
However, property managers elsewhere chose a stricter approach. Sweet Potato Living in Sydney, Australia, responded to legislation enacting a six-month moratorium on evictions with a harsh email to residents. It said, "Anyone thinking this is an opportunity for a FREE RIDE, please think again." The message also suggested steps for tenants to take after losing their jobs, including looking for short-term work. It told foreigners to return "home," too.
Meeting Needs Safely Requires New Approaches
Social distancing guidelines associated with COVID-19 also necessitates thinking differently about addressing residents' needs requiring in-person visits. Whether an owner engages in self-management or hires a property manager, that person should ensure a safety-first mindset when accommodating tenants.
For example, some guidelines suggest only carrying out emergency maintenance in residences and doing so while wearing masks. Property managers also recognize the need to help people feel less isolated during these strange times. Companies plan virtual gatherings to facilitate connection from a distance, while others increase their social media coverage and text messages to keep in touch with tenants.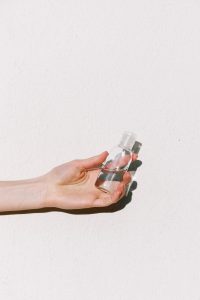 Keeping people safe during the COVID-19 pandemic may also necessitate making some changes to communal areas. The New York City Health Department published a document advising that property managers consider closing or reducing access hours for areas like game rooms and lounges. That publication also encourages facility employees to wear masks if they cannot keep 6 feet between themselves and others.
Doing things differently during the coronavirus also applies to potential tenants. Some services offer virtual property tours and self-service options for people to either stay home or look at a residence alone. Zenplace, which provides those services, recorded a recent 293% increase in demand for solo properties and a similarly high jump in remote 3D video tours.
Adaptability Remains Essential
The ability to adapt to changing circumstances helps property managers and landlords remain resilient during changing conditions. The trait is arguably even more useful now. Thus, property professionals should continue to monitor this developing situation and make alterations when necessary to increase their stability.
Original Article: https://www.rentometer.com/articles/how-property-managers-plan-to-manage-rentals-post-covid-19?utm_medium=email&utm_source=mailchimp&utm_campaign=non-sub-confirmed-email&utm_term=050820&utm_content=icymi