No one is immune to the stresses of selling a home. According to the Zillow Group 2019 Consumer Housing Trends Report (below) the list of things causing that stress is a BIG one.
It seems that the greatest sources of stress involve uncertainty about timing and finances. Not knowing whether their home will sell when they want or even need it to, is at the top of the list. Although sellers hope they will be able to sell for the desired price, the uncertainty causes a lot of stress.
Then there are offers that fall through, home improvements to make and keeping the house presentable and available for showings; not to mention timing the sale of their old home with the purchase of a new one.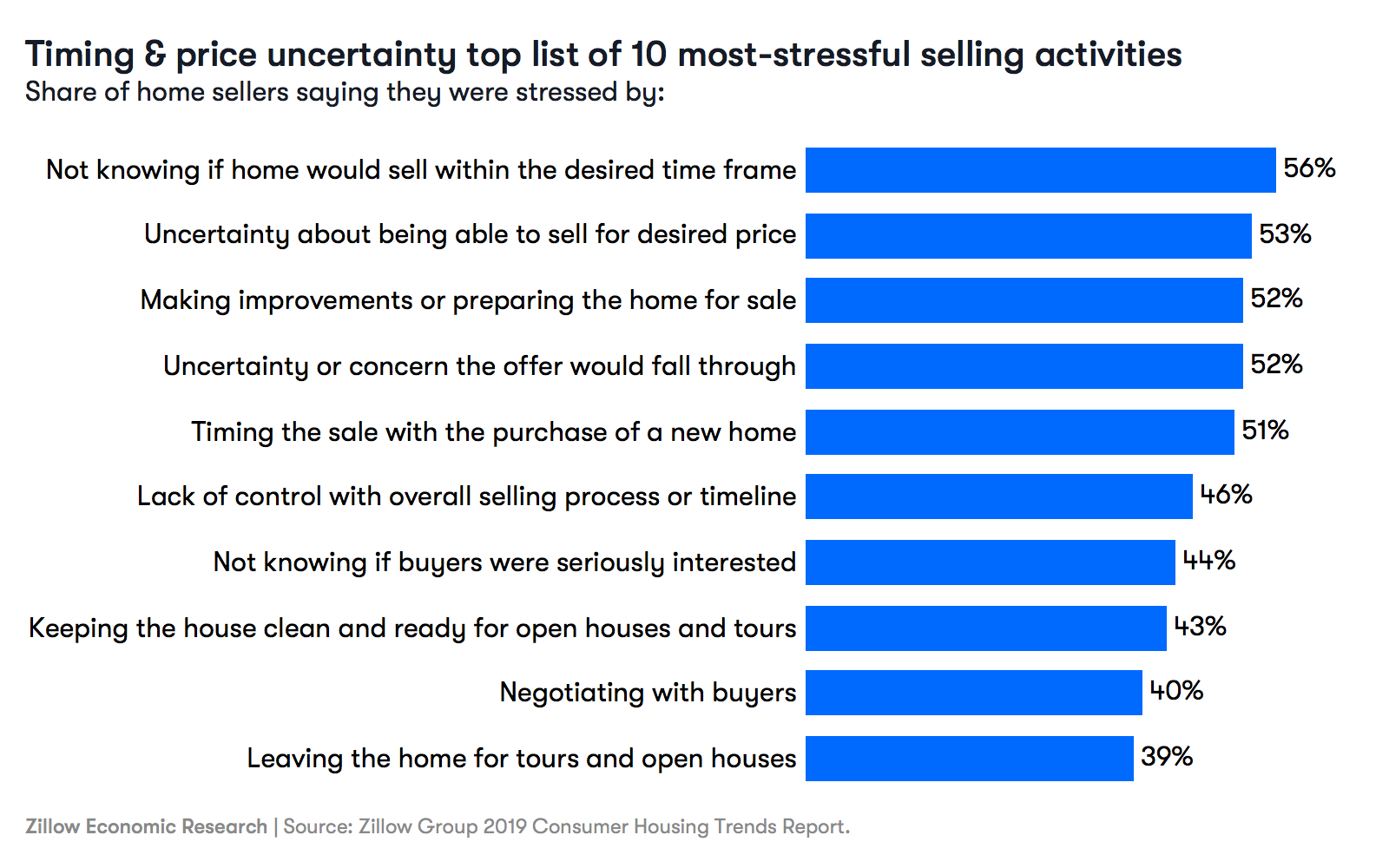 Whether you're a first time seller or an old pro, Smart Choice Real Estate Solutions can eliminate over half of the stressful situations shown above! We are seriously interested and will make an offer on any property in any condition. You won't have to worry about making repairs or constantly opening your house up for tours. We pay cash and we can close on your timeline. So, contact us today by filling out the form to the right of this article. Sit back, relax and we'll do the rest!
See original article here.