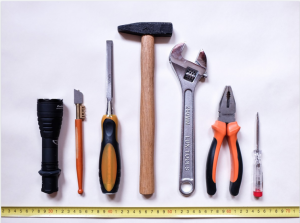 Homeowners often times take on home improvement projects without the help of professionals, believing they will save money and improve the value of their home. In addition to often spending more than they bargained for, homeowners also likely find the projects more difficult than anticipated. They also may have decreased the value of their home in the process of their DIY project, home inspectors and realty agents told the Chicago Tribune. Home inspectors, lawyers, and realty agents shared several other DIY misconceptions with the newspaper.
Don't assume that DIY projects build home value
When home inspectors come across evidence of one botched DIY project, they know that there's more to discover. With every badly done project, a homebuyer adds one more item for the "fix or discount" list for renegotiating the sale price. Cosmetic work might be subject to dispute but dangerously wrong plumbing, electrical and structural work is non-negotiable: The house must be brought into compliance with local building codes. Buyers are not interested in purchasing liabilities along with a house.
"The seller will compare their DIY house to a gut rehab down the street that was done by a licensed contractor, so the seller thinks, 'I'll get the same price, and I'll make more money because I saved money by doing it myself,' " said Jeff Merritt, a Chicago home inspector who runs Homestead Inspections. "But some DIY leads to more. It's the domino effect. Just because it was good enough for your family doesn't mean that it's good enough for someone else."
Don't mistake online videos for actual training
"They look at something on YouTube and it's totally not related to what they want to do, but they apply what they see to the project anyway," said Merritt of overambitious homeowners.
An all-too-common mistake is to follow an online tutorial about installing a bathroom sink to become a kitchen sink, or vice versa. Turns out, a sink is not a sink is not a sink. "The hot water is always on your left and the cold is always on your right, but when you're lying on your back underneath, they look backwards, so people install the hot on the right and the cold on the left," said Merritt.
Don't mistake enthusiasm for skill
How hard could it be to paint and tile? After all, enthusiasm trumps skill in all those television fix-up shows. A survey conducted by the National Association of Realtors found that homeowners who did their own work on their houses were happier with the results.
"While some amateurs do good work, shoddy do-it-yourself projects are counterproductive" said Michael Gobber, president of the Mainstreet Organization of Realtors, which represents suburban Chicago agents. "People can see the circles on the floor where you sanded and they can feel the tiles that are uneven when they walk on the bathroom floor," he said.
Contact Smart Choice
When you sell to Smart Choice Real Estate Solutions you never have to worry about wasting time and money on repairs. We buy many different types of properties for cash, regardless of their current condition. So don't bother hiring a contractor or making any repairs you're not qualified for. We not only pay cash, but are prepared to put in a little elbow grease ourselves. If you have a home you'd like to sell contact us today. We look forward to working with you!
Article sourced from https://www.remodeling.hw.net/business/diy-projects-increase-home-value-and-other-diy-misconceptions_c?utm_source=newsletter&utm_content=Third-Party+Content&utm_medium=email&utm_campaign=REM_090319&