Q&A: How Do I Sell A Rental Property With Tenants?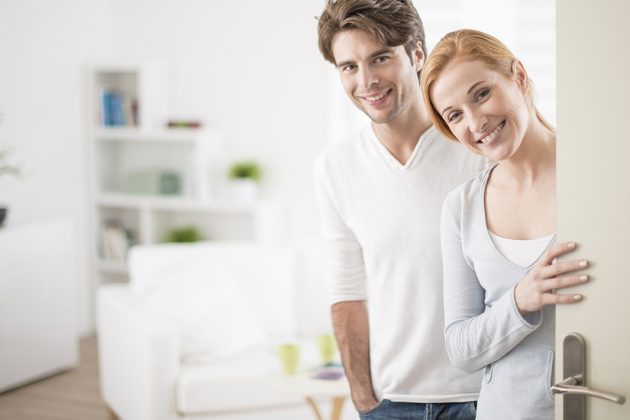 When you decide it's time to sell your rental property, there are two main courses of action you can take as a landlord: Waiting for the lease to expire before selling, or selling while your tenants are still living in the home. There are benefits and drawbacks to both options.
In many parts of the country, the real estate market is booming, which means that landlords who may have been holding onto a property while they waited for their equity to increase may now decide that it's finally the right time to sell.
Of course, if you are a landlord selling a house, there are probably people living in it. Selling with tenants can be a challenge, and a tenant can make or break your sale. You'll have to plan well in advance, communicate openly with your tenant, and make some compromises in order for your sale to be a success. Let's explore the pros and cons of each option.
Option 1: Wait For the Lease To Expire
Pros
Allows time for updates: If you're able to wait for your tenants to move out, you'll be able to clean, do any cosmetic updates, and just generally spruce up the home before listing, which may help you snag a higher sale price.
Can alleviate timing issues with closing: In a hot real estate market, the home could sell quicker than you expect, and depending on the terms of the lease and regulations in your state, you may have trouble getting your tenants out in time. If the home is unoccupied when you list it, you can accept the best offer without having to worry about timing.
Cons
Mortgage carrying costs: Each month without tenants is a month when you're on the hook for the mortgage payment. If it takes a few months to prepare your home for sale, list, accept an offer, and close, you'll be responsible for the full carrying costs.
Landlord solution
Once the lease has expired, you'll probably want to get the property sold as quickly as possible. With Smart Choice Real Estate Solutions you can have an all-cash offer in-hand before your tenants have even moved out. If you like the offer you receive, you can close quickly and reliably, on a date that works with your (and your tenant's) timeline.
Option 2: Sell With Tenants In the Home
Pros
Built-in staging: When a home is furnished, buyers often have an easier time picturing themselves living there. If your tenant has taken good care of the home and decorated it nicely, it may be more desirable to potential buyers.
It's attractive to investors: Having tenants already living in the property is a big selling point for anyone who might be looking to buy the home as an investment property — you'll be saving them the hassle of finding a tenant!
Cons
Disgruntled tenants can make showings difficult: You've just told your tenant they have to move out. And now you expect them to keep the home showing-level clean and accommodate showings and open houses? This can be a difficult pill to swallow, and unpredictable tenants can have a big impact on how the house shows.
Landlord solution
In order to persuade your tenants to cooperate with your listing plans, consider offering them lower rent for a few months in exchange for an agreement to show a clean and well-kept home. Other incentives include offering a flexible move-out date or reimbursing moving costs.
Review Lease Agreement To Determine Legal Options
Whichever path you choose, the first step you should always take is reviewing the lease agreement you have with your tenant. You should also look up laws in your state regarding how much notice to vacate you are required to give. A real estate agent can be a great resource for local legal requirements, as well as offer tips for a successful sale with tenants in the home.
The actions you can take — and when — mostly depend on what type of lease agreement you have with your tenants.
Month-to-month lease
Send a letter to your tenants, letting them know the date their lease agreement will be canceled and the date they'll need to move out. In most states, you need to give them either 30 or 60 days' notice, but make sure to check your local laws. Whether you can show the property while they're still living depends on your existing lease agreement.
Fixed-term lease
If the lease includes an early termination clause, you can vacate your tenants with proper notice. If not, you'll just have to wait until their lease is up. There is one exception: If your tenant has failed to pay rent or violated any lease terms, you may be able to terminate the lease early.
Give Thought To the Message and Delivery
You can catch more flies with honey, so the old saying goes. And these important conversations with your tenants go a lot more smoothly when you consider not only what you're saying, but how you're saying it.
Be Respectful and Informative
Meeting in person is best, so ask your tenant to meet you for a cup of coffee. Make sure to allow enough time to address all of their questions.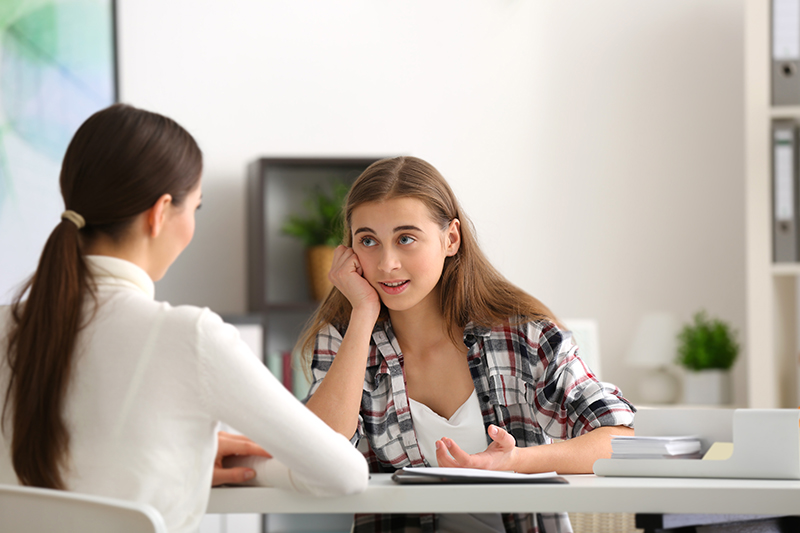 Offer Your Tenant a Chance To Buy
If your tenant really loves where they live, they might be interested in buying the home. It's fine to approach your tenant about this option directly, but if they're interested in purchasing, you'll definitely want to work with a real estate attorney. There are a few ways these transactions can happen:
A lease-to-own with a one-time, non-refundable option fee that allows tenants the right to purchase the home within the year, at a set price. In the meantime, they keep paying rent.
A lease-to-own agreement that is structured so a portion of the rent goes toward a down payment.
A seller-finance agreement. You, as the property owner, serve as the lender, instead of a bank. The tenant agrees to make payments to you over a period of a few years, often with one balloon payment. The biggest benefit for the seller is the money you'll make in interest on the debt. In order to take advantage of this type of sale, you'll need to own the home free and clear, without a mortgage.
Go Over All the Details
It's best to agree in writing on things like how much notice you'll give before showings (at least 24 hours is usually the legal minimum), what time of day the showings will happen, and what condition the home should be in.
All photos from Shutterstock.
See original article: https://www.zillow.com/sellers-guide/selling-a-house-with-tenants/