When the government says "Sorry, we're closed".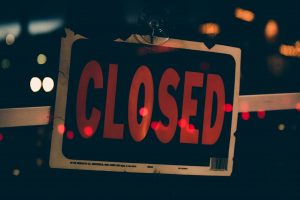 With the recent government shutdown surpassing the one month mark, many people are wondering "Will this impact my home buying or selling experience?". In short, it is too soon to tell; but if the shutdown is prolonged, analysts predict that the residential real estate sector will be affected in one way or another. Even though the shutdown presents a problem, real estate investors may be the surprising solution. 
The Issue
There are over 800,000 federal workers that are furloughed or working without pay; expecting to owe $249 million in mortgage payments this month alone. While some of those workers are not homeowners, $189 million in rent will also go largely unpaid. The shutdown has no apparent end in sight, but the clock keeps ticking and bills are piling up. What does that mean for the housing market?
Many of the federal workers that were thinking of purchasing a home are putting that idea on the back burner. Those already in the process are having to back out; forced to throw money intended for a down payment toward day to day necessities. Not only that, lenders are  hesitant to approve home loans to borrowers with "unstable" or fluctuating income.
Those actively trying to sell their homes are facing a problem that is two-fold. Do they risk paying agent fees (and potentially closing costs) to keep their house on the market with a chance of receiving some much needed money; or remove the listing and keep the mortgage payment they can't currently afford? Although the Senate is pushing legislation to protect these ones from eviction and foreclosure, little if any progress has been made.
Effective Alternative Solutions
You have to admit, the future looks dim for those who find themselves in these types of situations. What can be done? Although the options for those renting or desiring to keep their house may be limited, those who want or need to sell their homes have other alternatives. Though not often the first option that comes to mind, real estate investors can actually help. Why?
Traditional home sales usually consist of listing your house and showing it. Granted, there is nothing wrong with this approach, but when you are already one month without pay, everyday that passes only adds to your stress. As mentioned earlier this method can also be costly, a luxury furloughed workers literally can't afford.
Real estate investors like Smart Choice Real Estate Solutions purchase homes for cash and do so without commissions. They are often very understanding of financial hardships as they have expertise in dealing with those facing foreclosure, debt and bankruptcy. Since no agents are involved, investors are able to make sellers the best offer possible.
Also, they aren't afraid to get their hands dirty which works to the advantage of the seller. No matter the condition of a home, they will likely make an offer. So there is no need to worry about structural, functional or cosmetic issues. What conventional home buyers may see as a turn-off, investors see as potential.
From Stress to Success
Don't be quick to dismiss an investor just because the process moves quickly. Investors pride themselves on efficiency, a hallmark of the industry. There will still be a lot of communication between the seller and the investor, just without the middleman (agent).  And the speed at which this happens is also an advantage. The quicker the close, the sooner the seller has money in their pocket.
Many investors will utilize their vast network of real estate professionals to assist with relocation to a more affordable home or rental. No matter your circumstances real estate investors have the knowledge and resources to help you through these trying times.
If you or someone you know needs help selling their home quickly, please contact us.